audio with realistic timbre
A visit to Musical Affairs and Pel Audio
Lately I visited the listening room of Musical Affairs to look and listen to the newly developed Open Baffle speakers equipped with Pel Audio modified EMS fieldcoil speakers. Musical Affairs equals to Hans Kortenbach and he works in close companionship with Pel Audio, being Cees Pel. Together they create the most intriguing speaker systems. This companionship can be divided in areas of expertise: Cees´ expertise is in electronics and modifying EMS units and Hans´ expertise is woodworking. Cees is an adept of the early Western Electric designs and Tamura products where Hans has knowledge and skills with all kinds of exotic (tone)woods. Both are addicted to live (classical) music which they attend to very often. Together they spend many, many hours in listening and perfecting their designs to the speed (or attack) and tonal correctness of live music. Especially the speed or attack is where live music differs from replayed music. Together they have more than 110 years experience which they put into practice.

The visit was about their works and this report is a homage to their achievements.

Read more on: http://dhtrob.com/thuisbij/musaf_pelaudio_1.php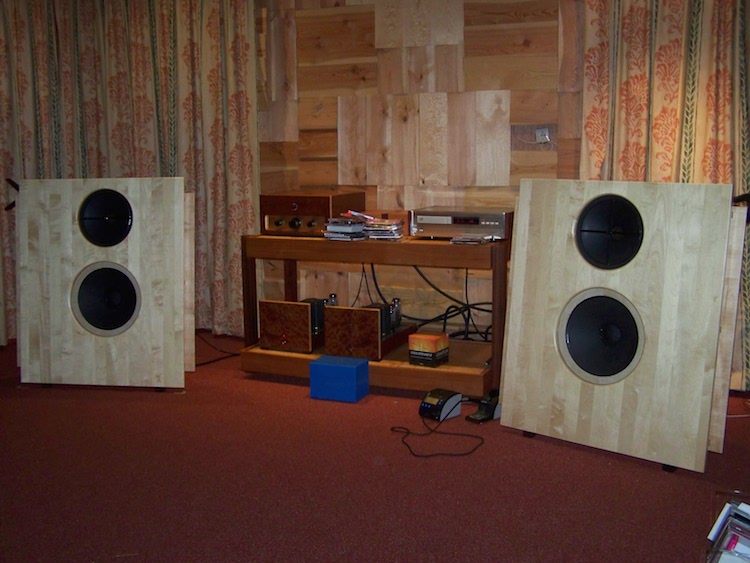 New Photo Album and Diagram Gallery
Had to change to a more recent Gallery. The old scripts are no more supported in the newer versions of Firefox and Opera.. Script used is called Auto Album, written by David Blanco of Codecanyon. Hope you like the look of it..

Photo Album

Diagram Gallery
Oh, if any problems are experienced, please drop me a line?
Preamplifier grounding method
Just wrote some words on how I do grounding.. I was confronted with a humming preamplifier after a modification. When altering the grounding scheme thought about sahring this. Hope this can be of any help?

This is the link: Preamp grounding.